The Rincon Ranch is a licensed and legal, all natural craft cannabis farm located in Carpenteria CA, owned and operated by Jason Moriarty.
"My appreciation for this amazing plant started in my late teen years when i first discovered the medical benefits of Cannabis. I was born with a bad hip and have lived with terrible hip pain my whole life. From an early age doctors prescribed me pain pills like Vicodin and Oxycotins. I hated the way they made me feel so instead of taking any prescription pills I began to self medicate myself with cannabis. The results were immediate. For the first time in my life i could surf and snowboard without pain and get a full nights rest. After feeling the medical benefits of this plant medicine first hand, I have been on a mission to cultivate this miracle plant and share its benefits with the world."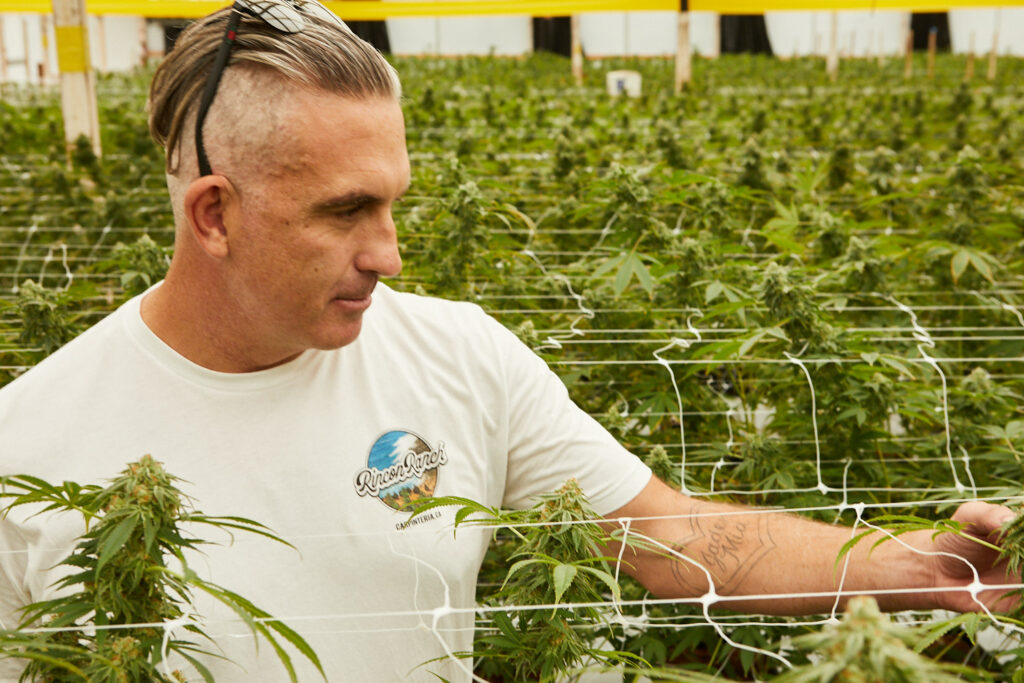 Now, at the Rincon Ranch, Jason is dedicated to growing the finest all natural cannabis with an environment first conscious. His plants are grown across the street from the beach and breathe the same ocean air that we love so much. The Ranch uses only the finest all natural fertilizers, like Kelp and fish meal, to keep the plants healthy and thriving. Any water used is recaptured and recycled to lower the Ranch's  environmental footprint.
"Our plants are treated like family, and hand manicured with love from start to finish, to ensure the end result is a top quality product you can see and taste. Our mission is to grow the finest, all natural, environmentally friendly cannabis. We believe if our plants are happy, our customers will be happy."
Since being legally established, Cannabis from the Rincon Ranch has helped to treat thousands of people. But getting to this point was not easy. Moriarty and his team spent almost a year navigating the legalities of growing cannabis and weaving their way thru miles of red tape, to finally gain cultivation permits from the state of California.
Carpenteria, where the ranch is located, has been an agriculture community since the early 1900s. It has a Mediterranean climate which makes it ideal for farming. For generations Carpenteria was a mecca for cultivating cut flowers like Roses and Lilys. In the 90s with the passing of the new NAFTA laws flowers from South America were imported cheaper then they could be grown in the states. Flower growers in Carpenteria could no longer compete with South American flowers and many had to cut back on employees or went out of business all together. The entire town, who is dependant on it's agriculture industry, began to suffer from this economic downturn. Something had to be done.
The struggling economy in Carpenteria opened the door for the legalization of Cannabis cultivation. Since legalizing this new flower Carpenteria has seen a spike in employment, property values, and tax revenues. The local economy is now booming again for the entire community.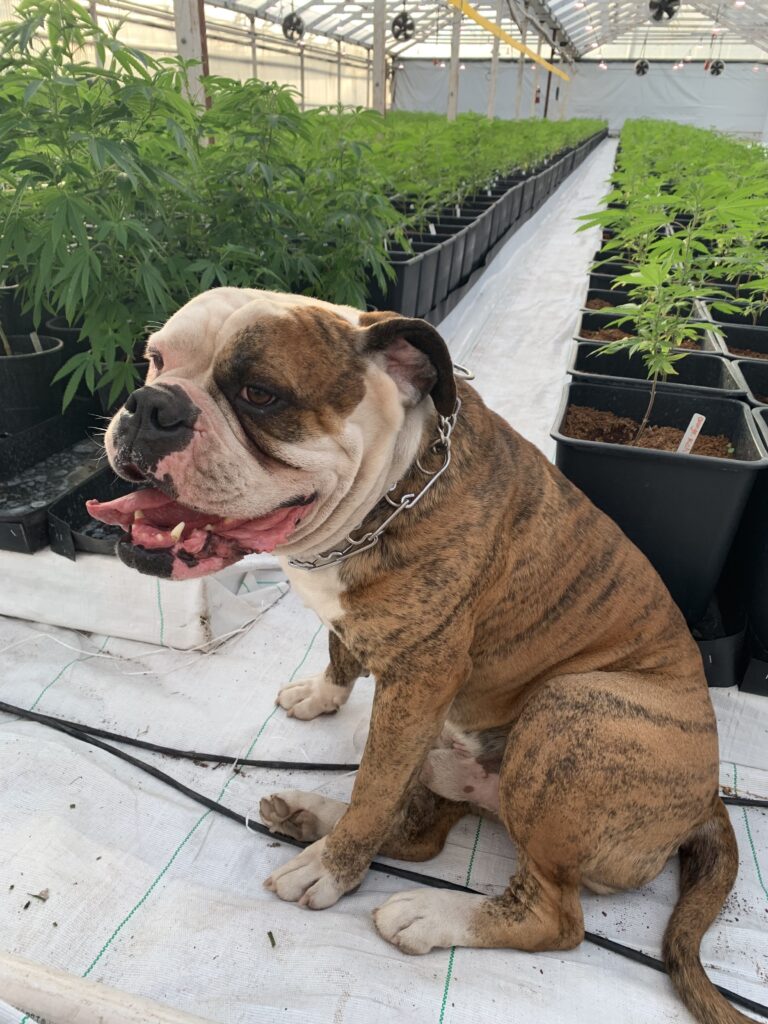 "As a resident of Carpenteria, I feel honoured to be able to provide jobs for some of my fellow residents, and contribute to the local economy. My farm buys all of its supplies and services from local vendors. My employees, and I, all live in Carpenteria, where we eat, shop, and spend our money. The cannabis industry is good for every business owner and every land owner in town. It's a great feeling to be able to contribute so much to the local economy while growing such an amazing plant that can help millions with its recreational and medical benefits."